Hey, keptch'a waitin' huh?
January was rather busy work in reality and not enough on the virtual front. Life is ALL about balance. The closer things get into harmony, the better things are. Anyways, this entry will focus on Grundy, the deuteragonist of our cartoon.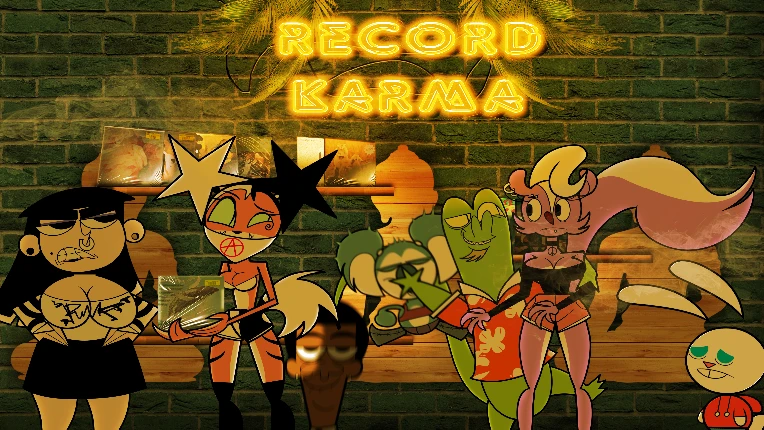 Grundy Dile is a snarky, hot-headed Crocodile who is obsessed with women. Where there is a female in sight, Grundy has no fear! He approaches with his head up high, his eyebrow raised, and his chest puffed out, ready to spit some game. Grundy is the exact opposite of his buddy Solomon. While Solomon is quieter and more reserved, Grundy is loud and extroverted. They're like peanut butter and jelly, two completely different substances that attract one another. What binds the two together? Their entire lack of direction in life! Better to be going through life not knowing what the hell you are doing with someone else than alone, right?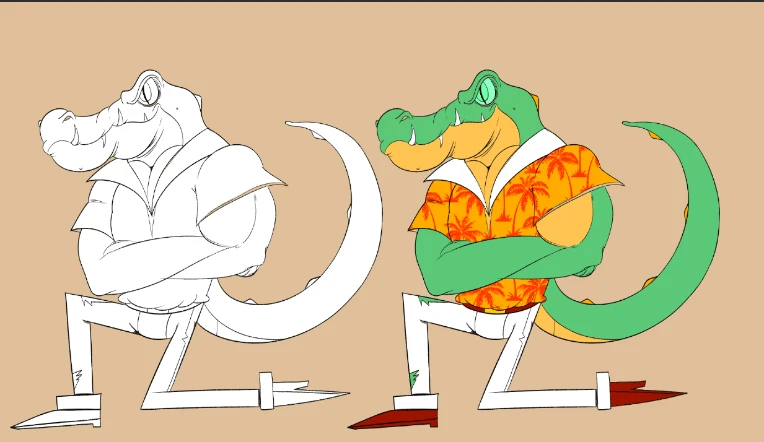 At first, he was designed to be pretty big and burly, with machismo. But... The design was toned down a bit to look more slender and slick. The Hawaiian shirt is retained, though. What wasn't toned down was the guy's animalistic instinct to approach and talk to every girl he sees. When Grundy gets going, he doesn't stop. Truly a voracious appetite.